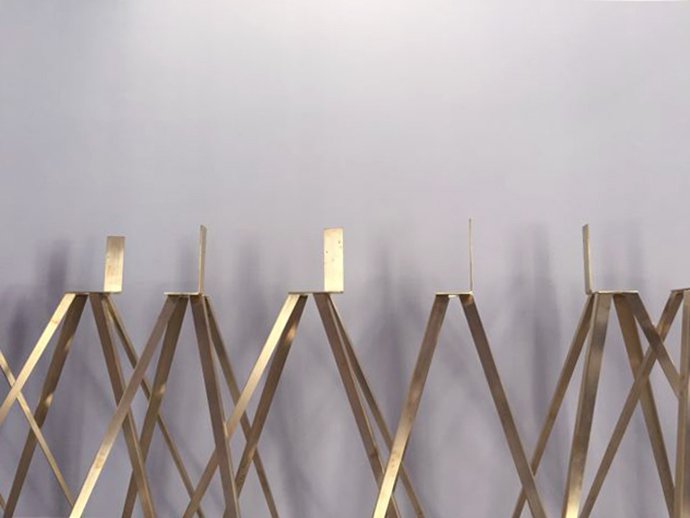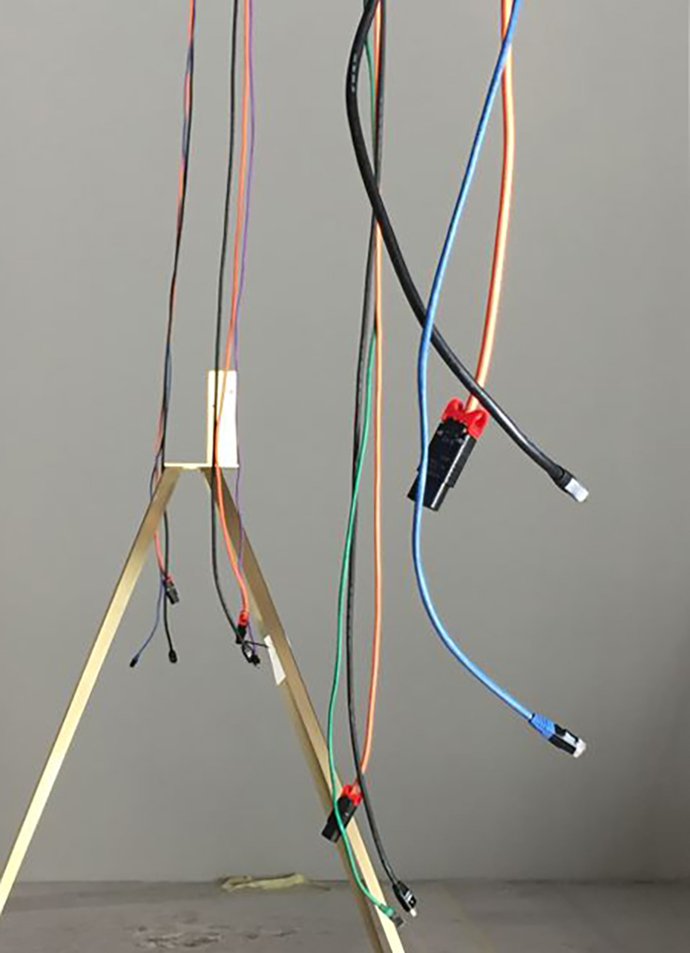 The hardware, data and technicians had arrived in the Arsenale and the final assembly was commencing. We had one day to go and see the various elements beginning to come together in the space. We travelled with two large suitcases stuffed with hundreds of metres of coiling bright yellow cables necessary for the installation. We hoped to hell we weren't stopped at the airport and asked to explain our ludicrous baggage.
It was thrilling to walk down through the cordilleras and see each country assembling its different exhibit: yurts, bright blue insulation, plastic curtains, bamboo trellises, saffron silk, a grid of black steel wires, and a huge object swathed in bubble wrap that looked like Foster's gherkin.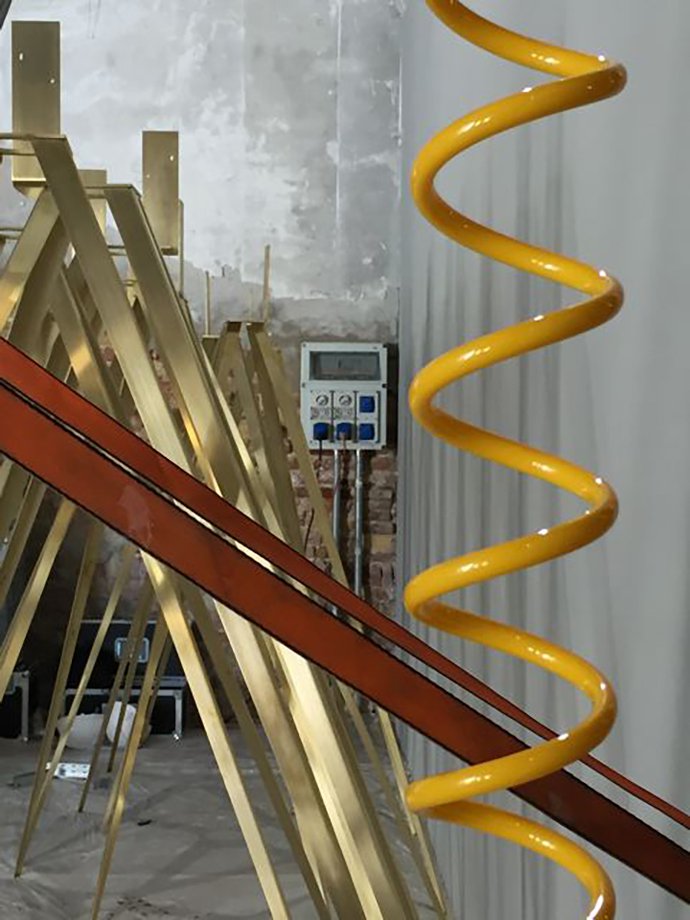 When we got to our own space, we were at last able to measure the brass tripods against the height of the ceiling and to see how the data and power cables rained down from the dark trusses overhead. It was three hours of consultation, doubts and instructions. We received a quick visit from Alejandro Aravena, who was keeping an eye on the new arrivals. The projections were quickly flashed on and we were able to adjust the light levels in the room before dashing back.